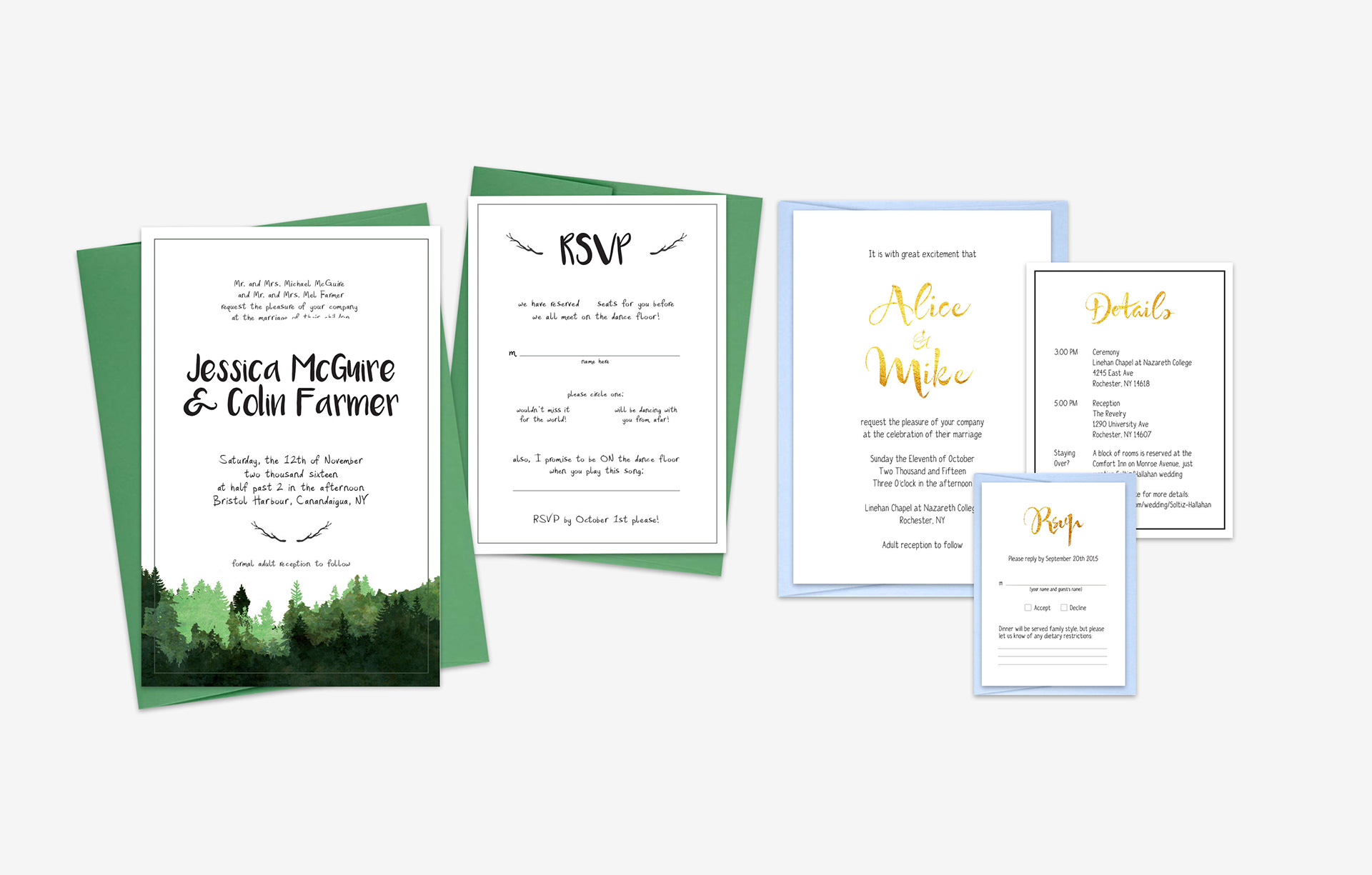 One side to being a freelance designer is getting asked to design wedding and event invitations for friends and family - it's hands down one of my favorite kinds of projects to work on! 
Photoshop, Illustrator, InDesign
Clients:
Assorted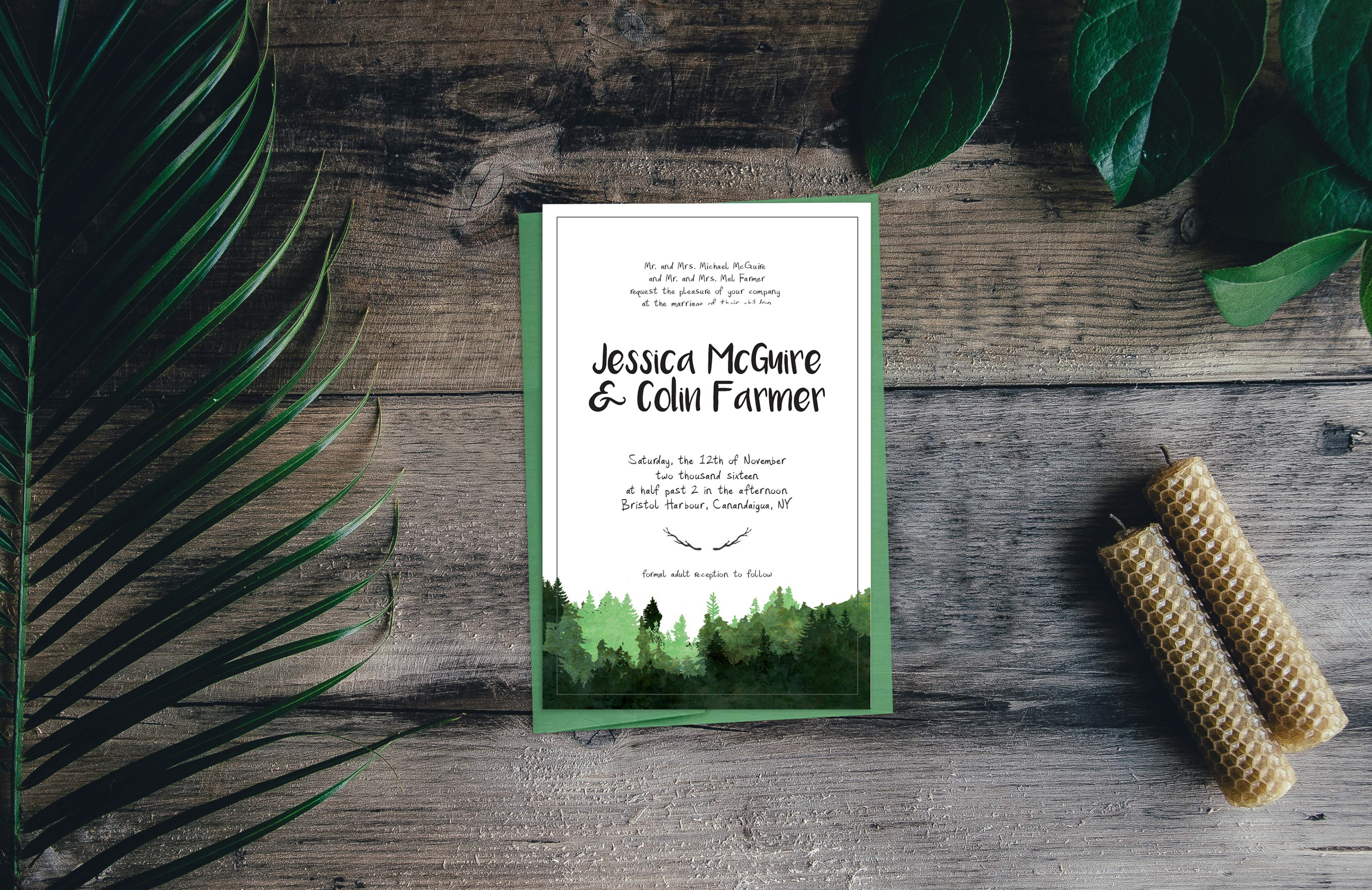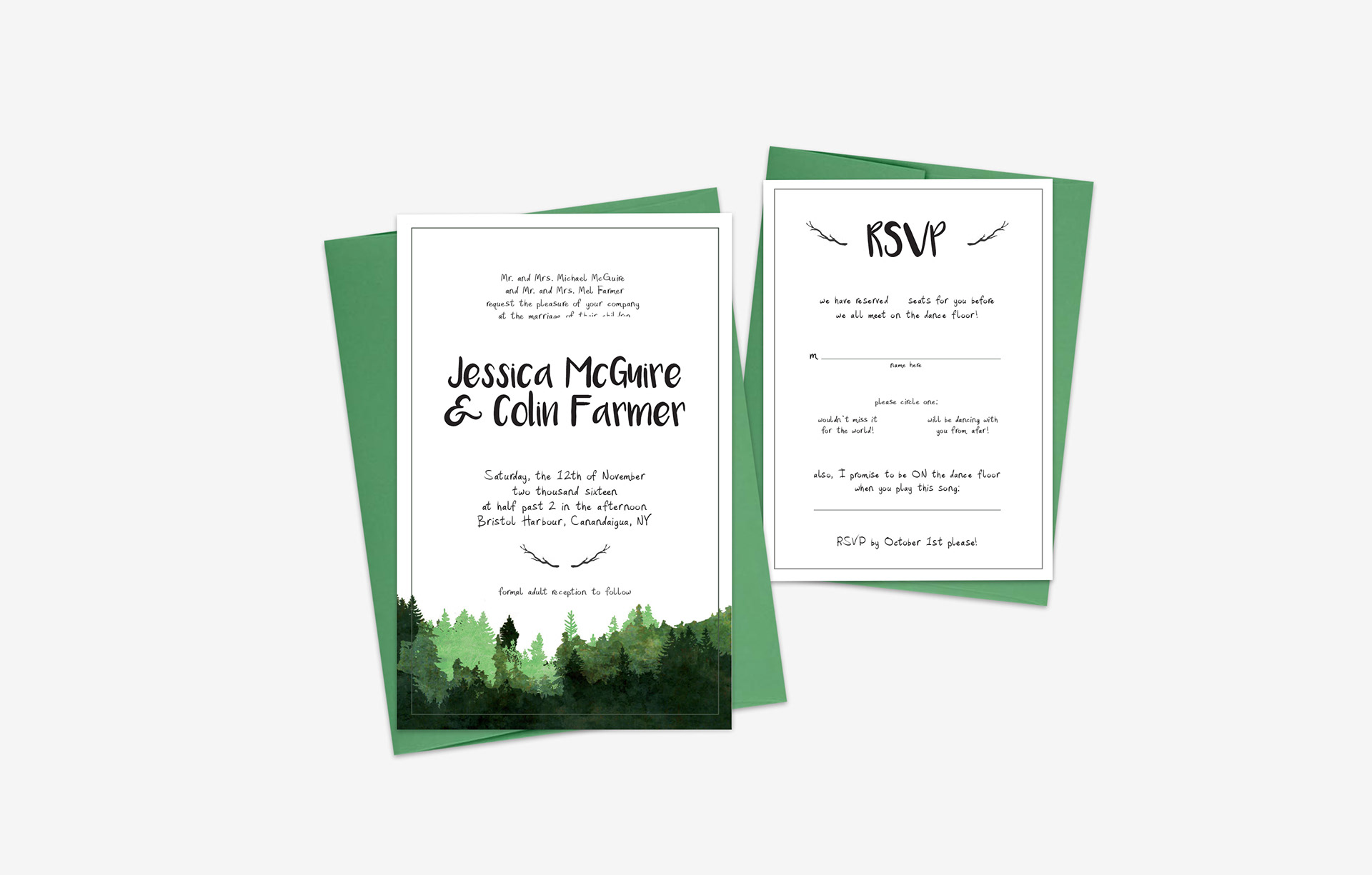 These fall invitations were created for a wedding with a woodsy, lodge theme. The wedding took place in the Finger Lakes in Upstate NY, which has a lot of mountains and beautiful pines. The paper beautifully matched the rest of the wedding's lodge-inspired decor and treats! All art direction and illustrations were created by me.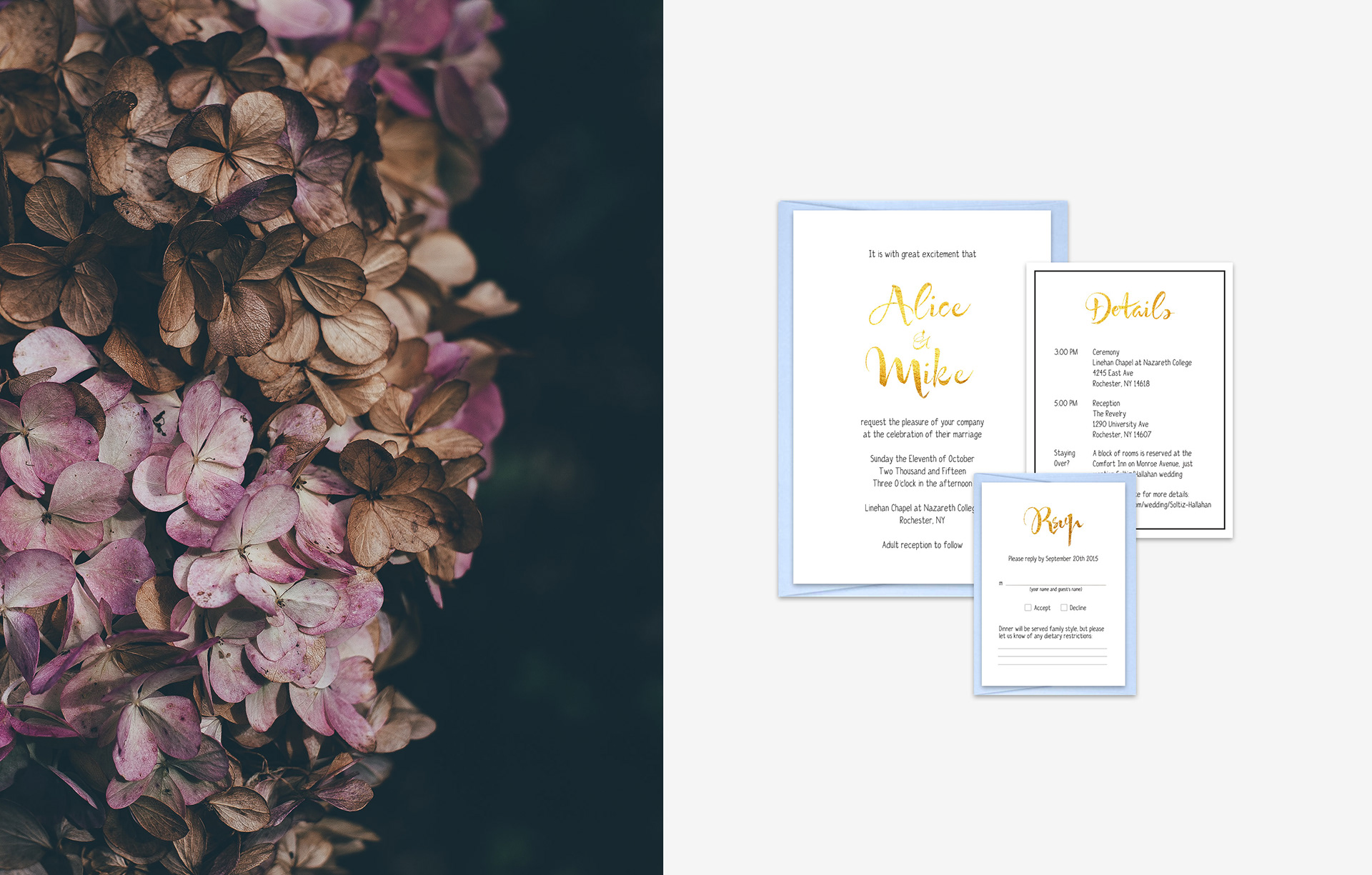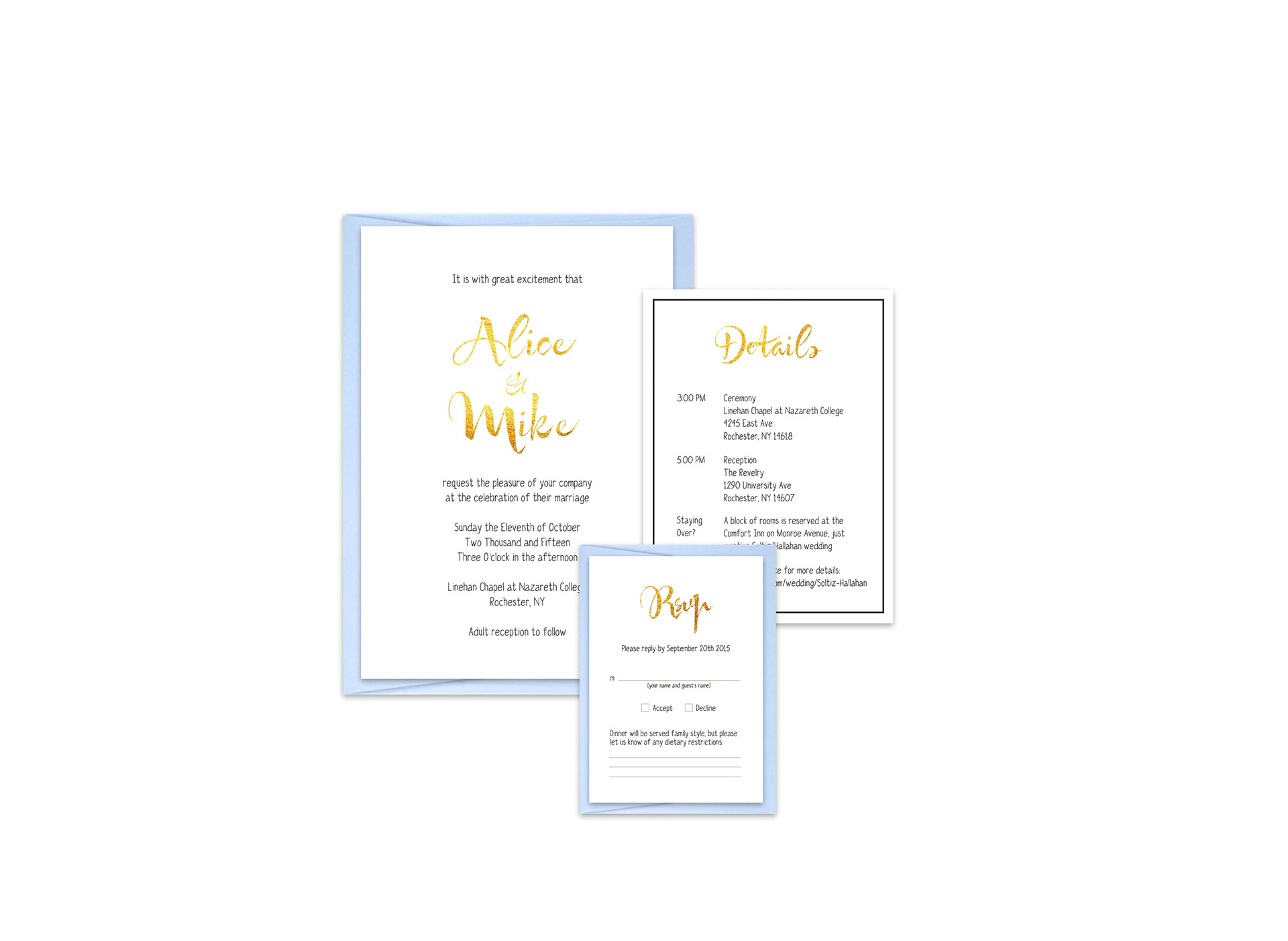 For this set of invitations I learned how to emboss by hand. I knew I wanted to do it myself (even if I had no idea where to start), so after a lot of research, a couple of laminators, a lot of tries, and a good deal of patience they came out beautifully! I carried out the gold embossing with the menus and table schedules as well. Everything from the art direction, printing, embossing, and trimming was done by me.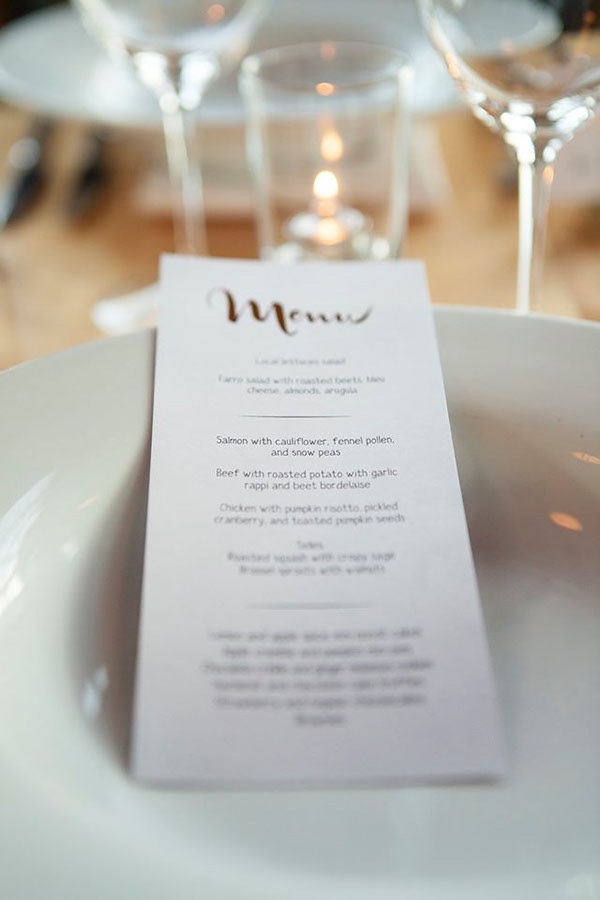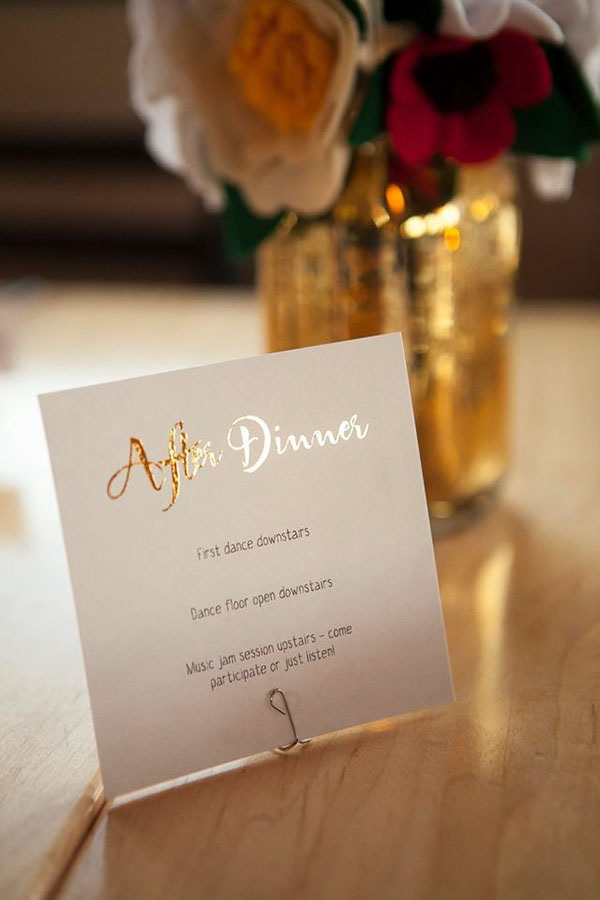 Photos above by Ross Studios