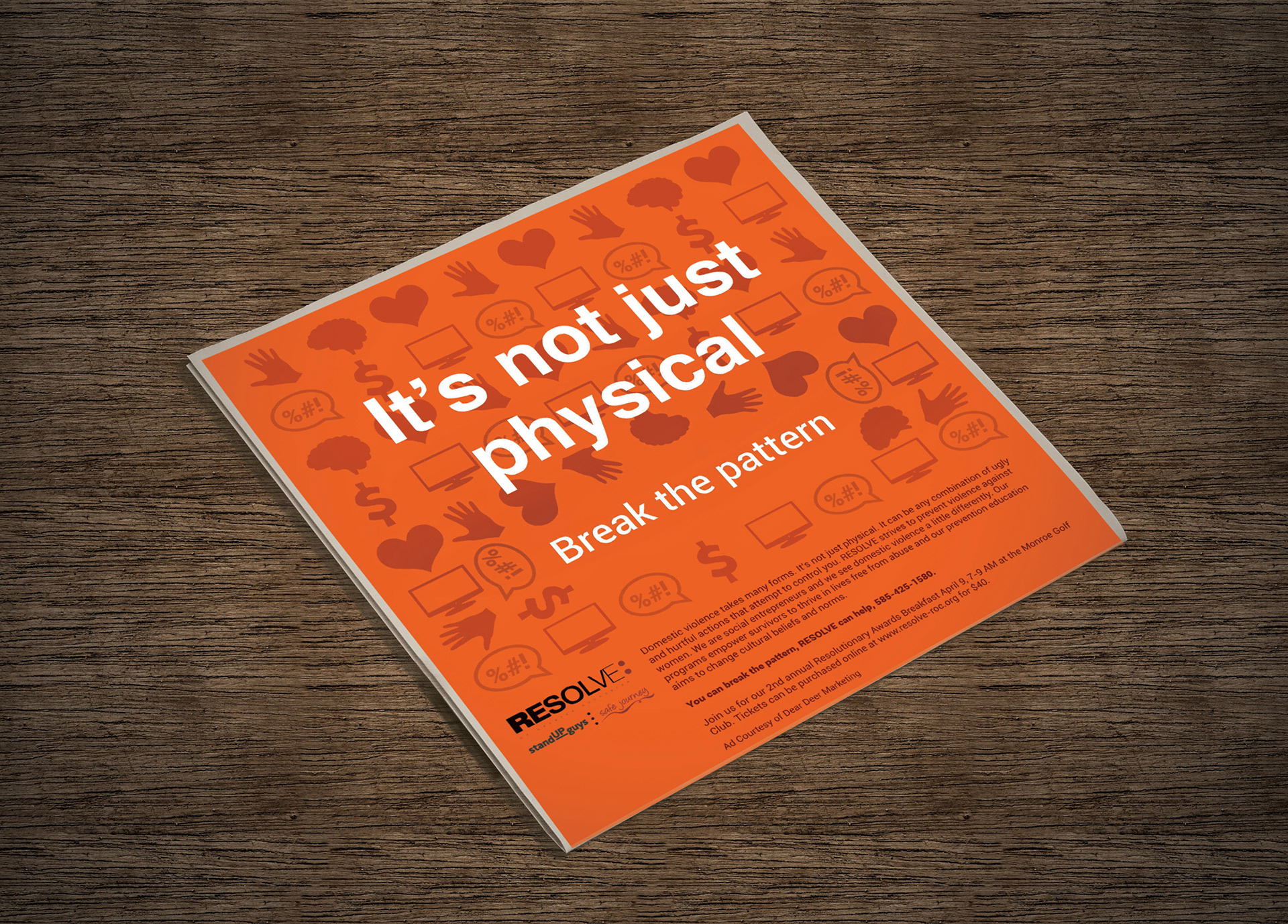 Dear Deer Marketing was asked by RESOLVE of Rochester (
a domestic violence prevention and transition Service in Rochester, NY) 
to create a newspaper ad to advertise their 2nd Annual Awards Breakfast.
My solution was to visually depict all of the areas (or as many as I could create comprehensive icons for) of abuse as it exists in a pattern - since abuse can become a pattern of events. This had to cover a broad spectrum of areas of abuse whether it be physical, emotional, verbal, etc. The title of the ad was placed to physically "break" the pattern I created and serve as a call to action.
InDesign, Illustrator
Client: Resolve of Rochester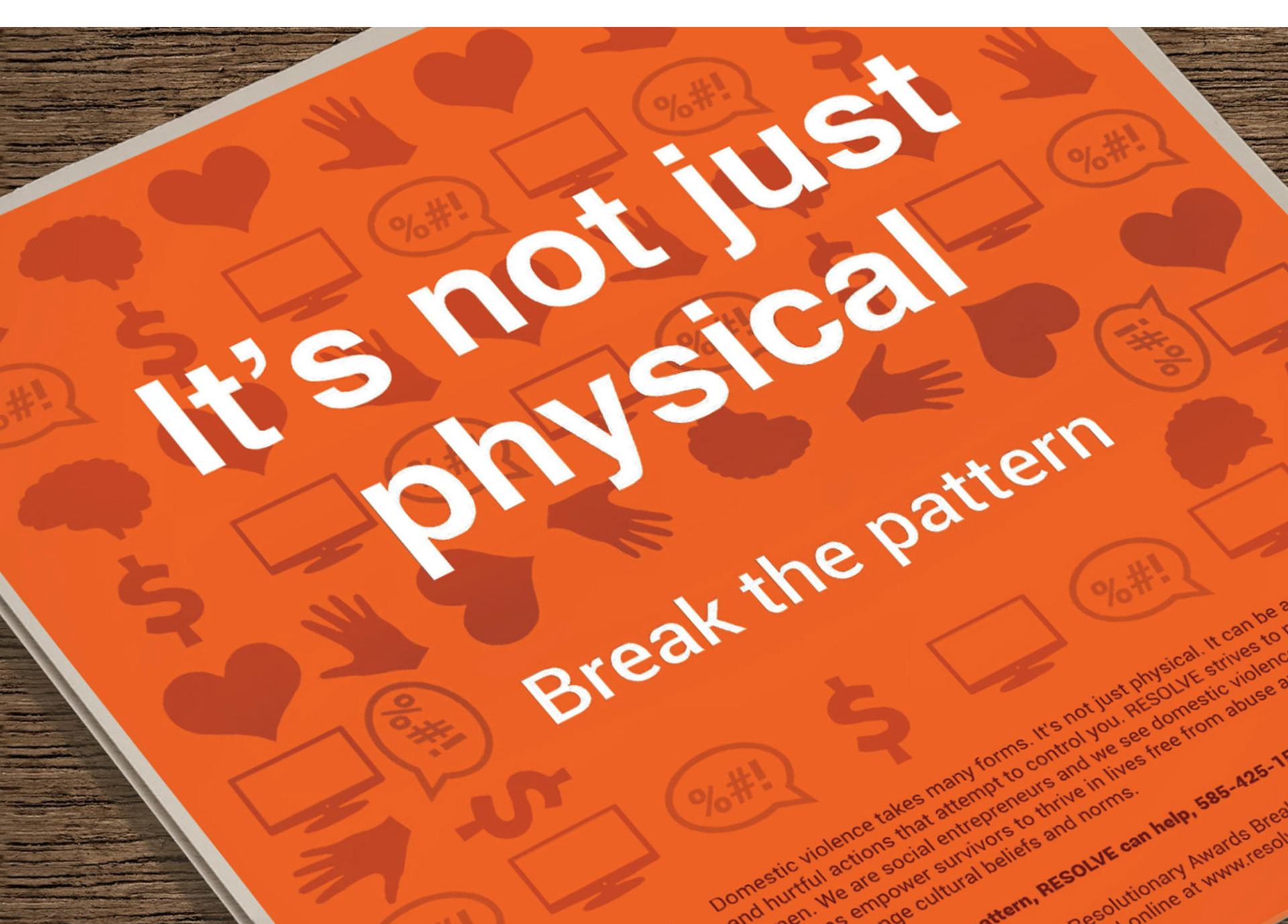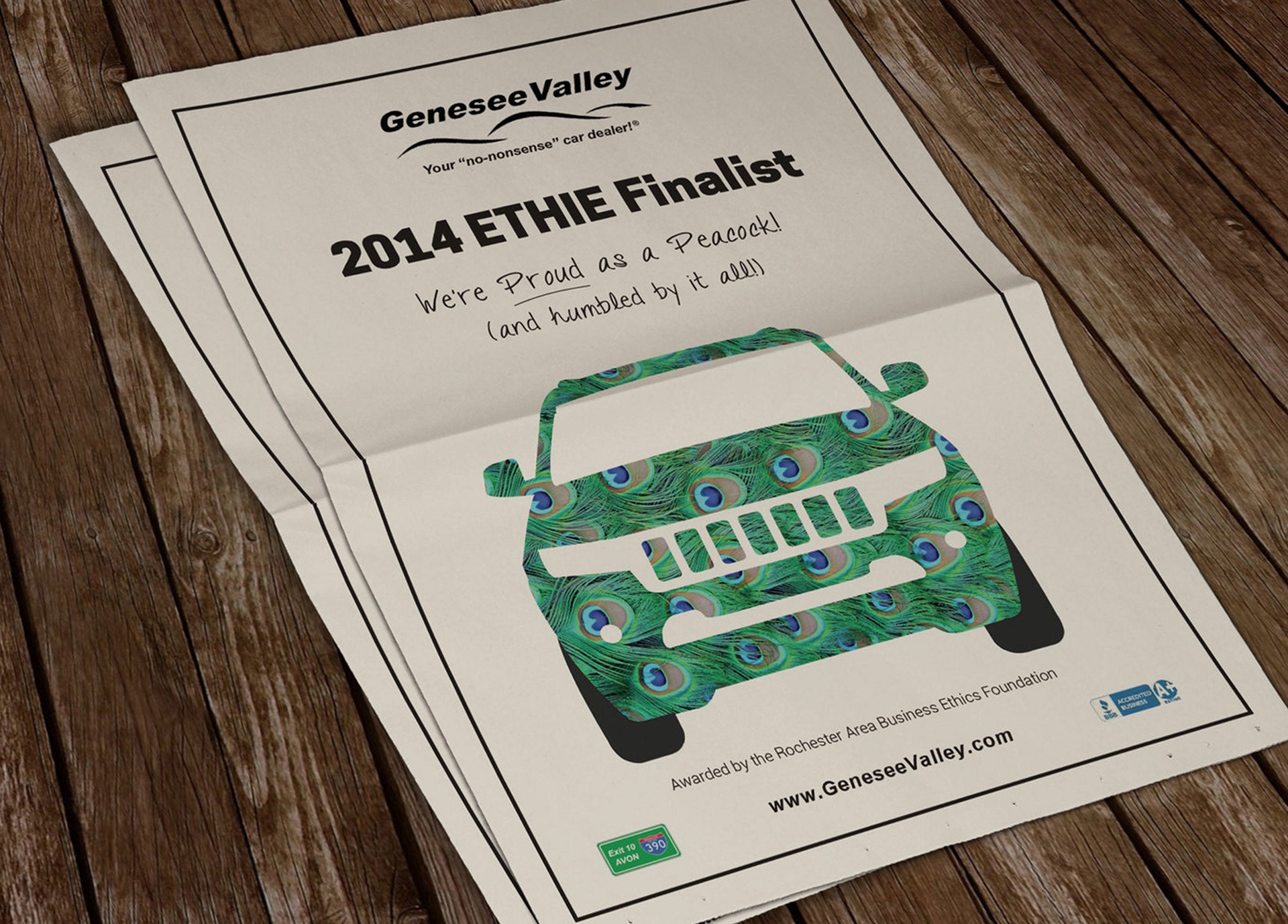 Genesee Valley Motors was nominated for, advanced to become a finalist, and eventually won a 2014 Rochester Area Business Ethics Foundation ETHIE award. This award is awarded to "businesses and organizations that are doing the right thing". The Upstate car dealership wanted to print a celebratory newspaper ad that would run in several newspapers shortly before the awards ceremony.
The client wanted the ad to illustrate the phrase "proud as a peacock". My solution was to "dress" a Jeep like a peacock to depict the product of the company, play off the phrase, and visualize the purpose of the ad. 
InDesign, Illustrator, Photoshop
Client: Genesee Valley Motors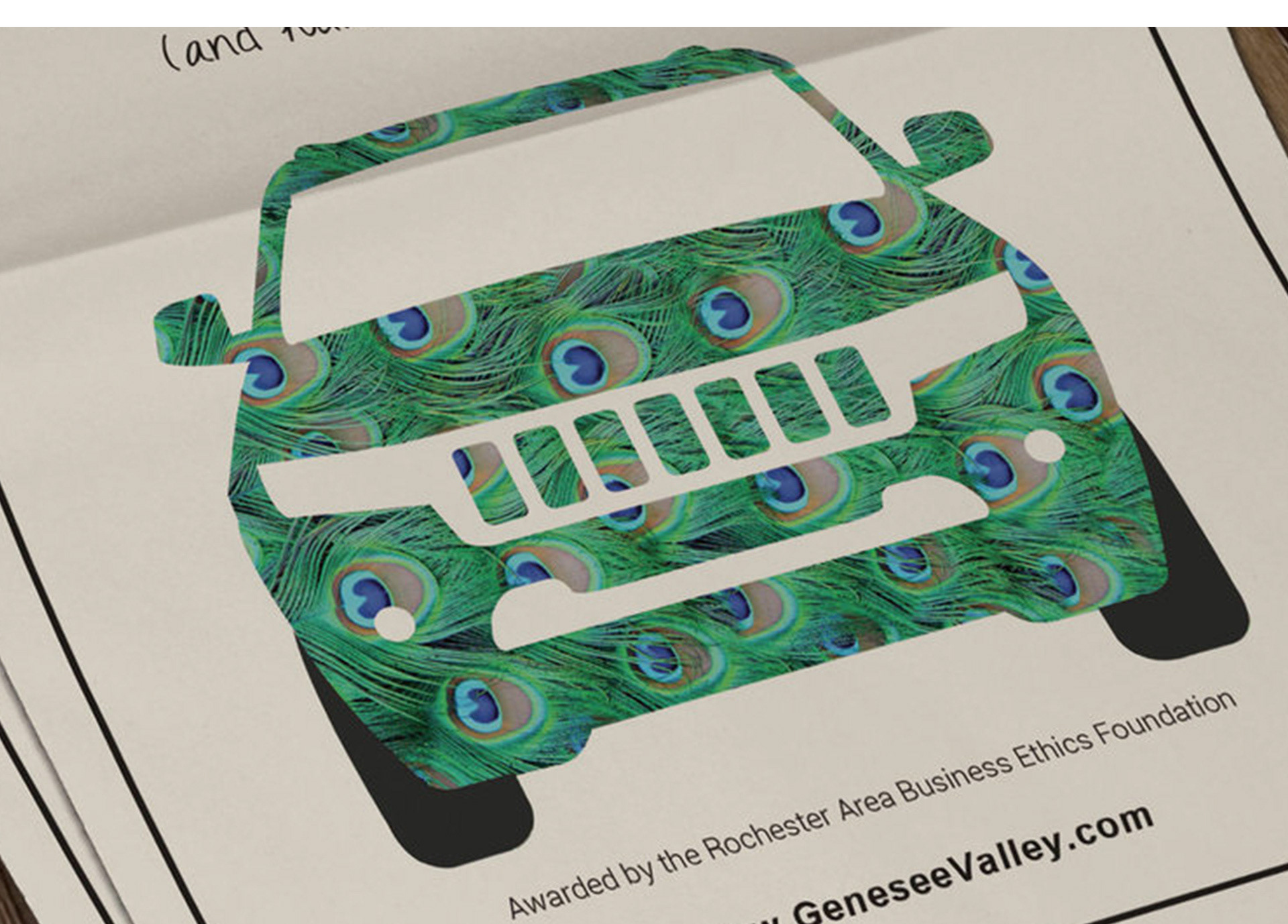 After becoming a finalist, we ran a follow-up ad with the same idea of "dressing" the client's product, only this time, the Jeep was attending an awards ceremony.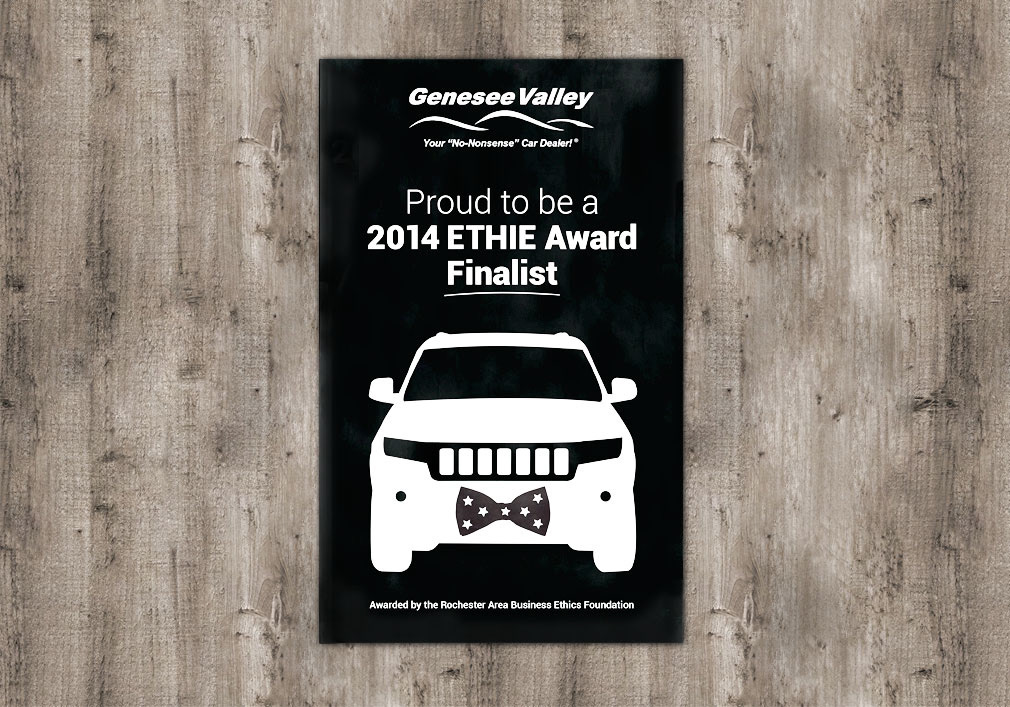 RADA Booklet Cover Design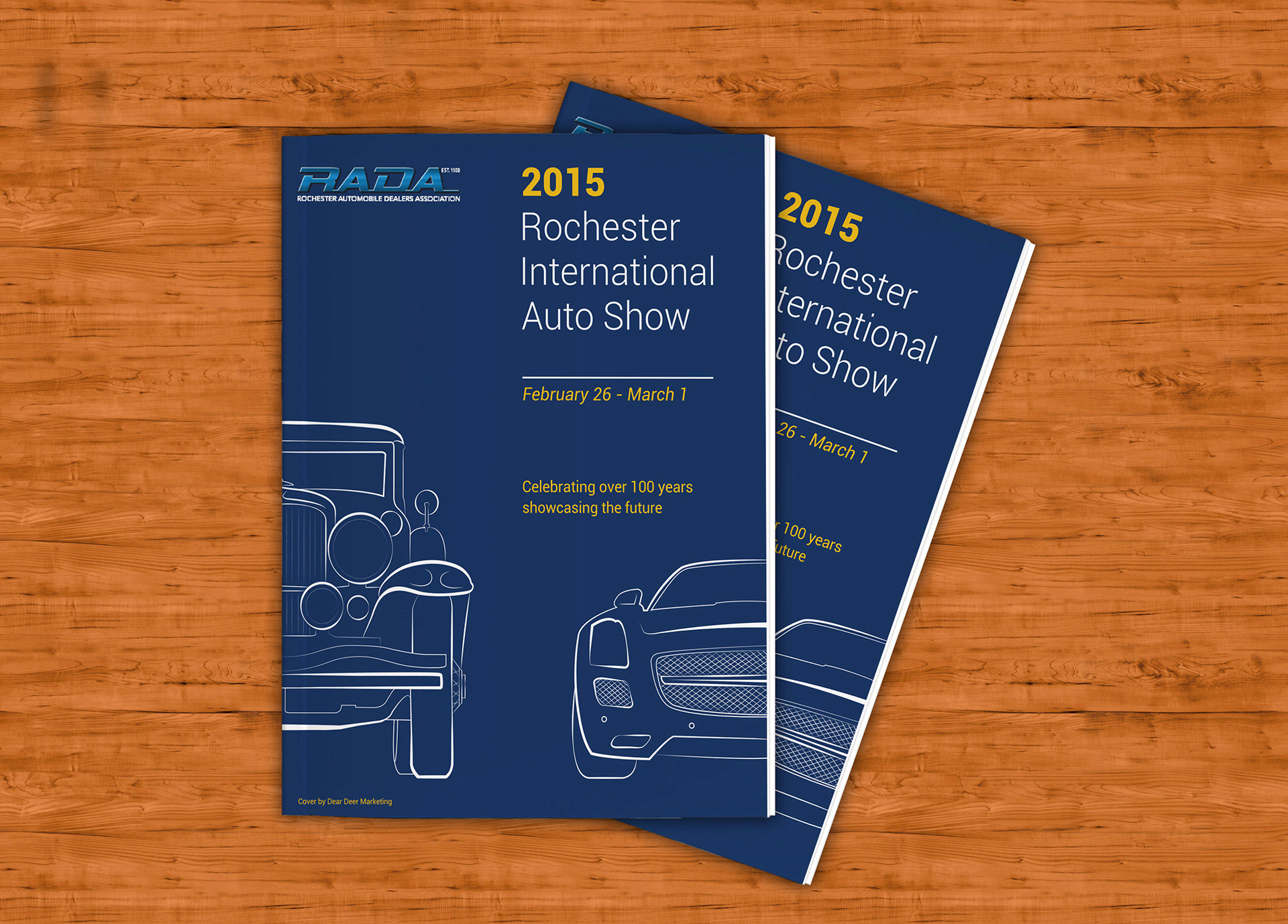 At Dear Deer Marketing I was asked to work on the cover of the 2015 Rochester Auto Show booklet. This publication was distributed to everyone who attended the event and in the past the booklet had been graphically overloaded, so this year's cover was designed to be clean and simple. The theme was to show the development and history of the automobile; past and present.
My solution was to illustrate two very different decades of cars using the simplicity of line drawings to play off the elegance of car design over time. By illustrating two very different time periods of cars next to one another, the change over time in design, size, and character were depicted.
InDesign, Illustrator
Client: Rochester Automobile Dealers Association
The cover went through several ideations before the client settled on the blue color scheme.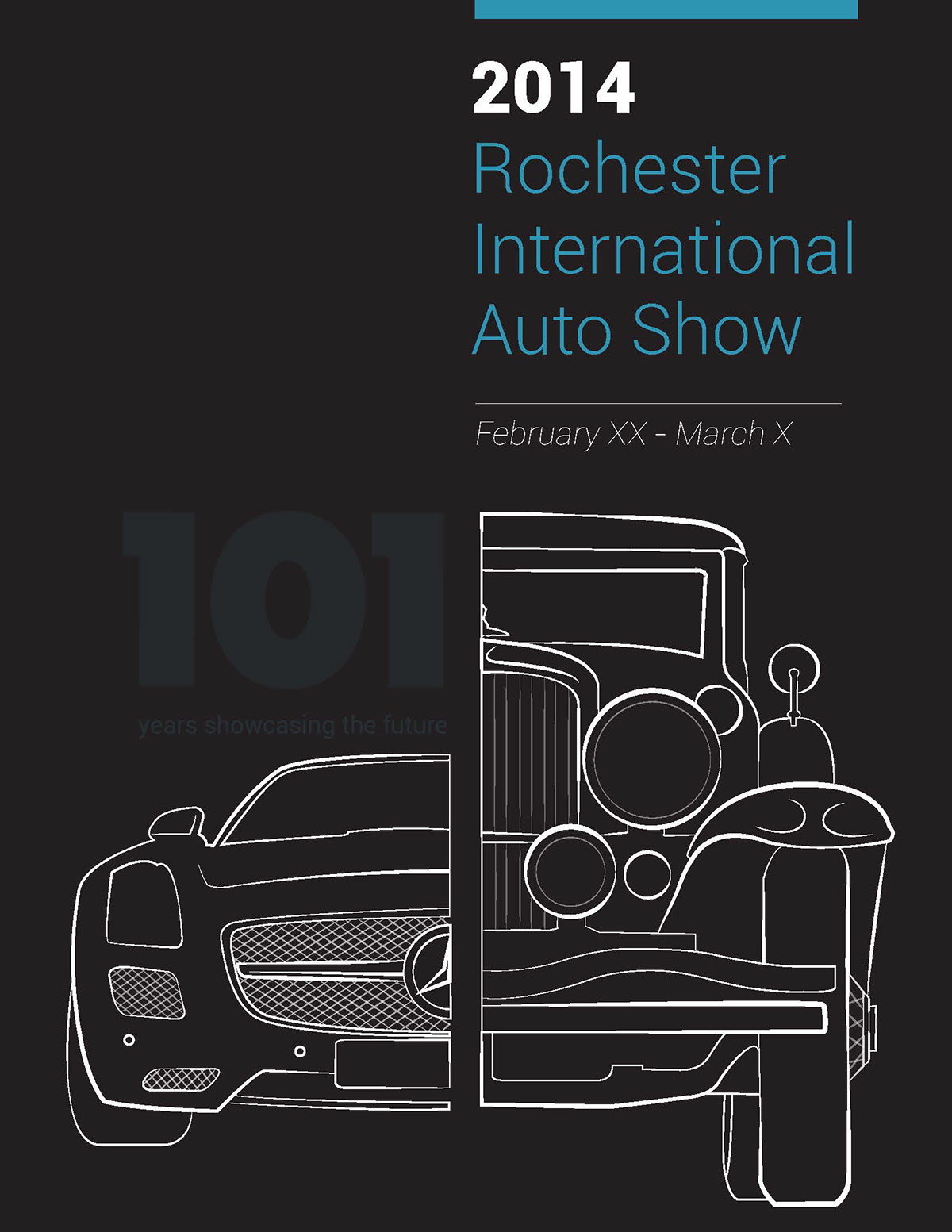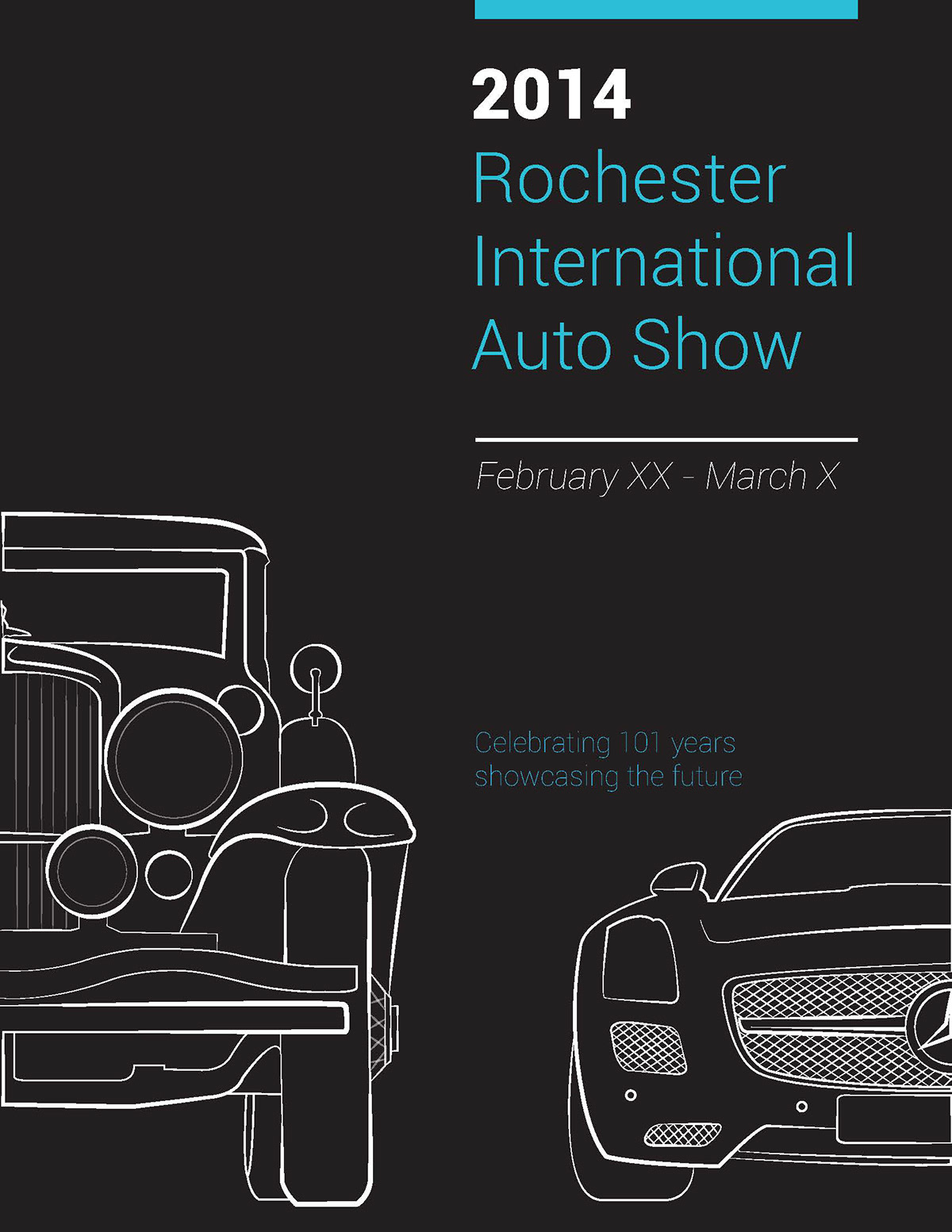 Genesee Valley Hunt Races Booklet Ad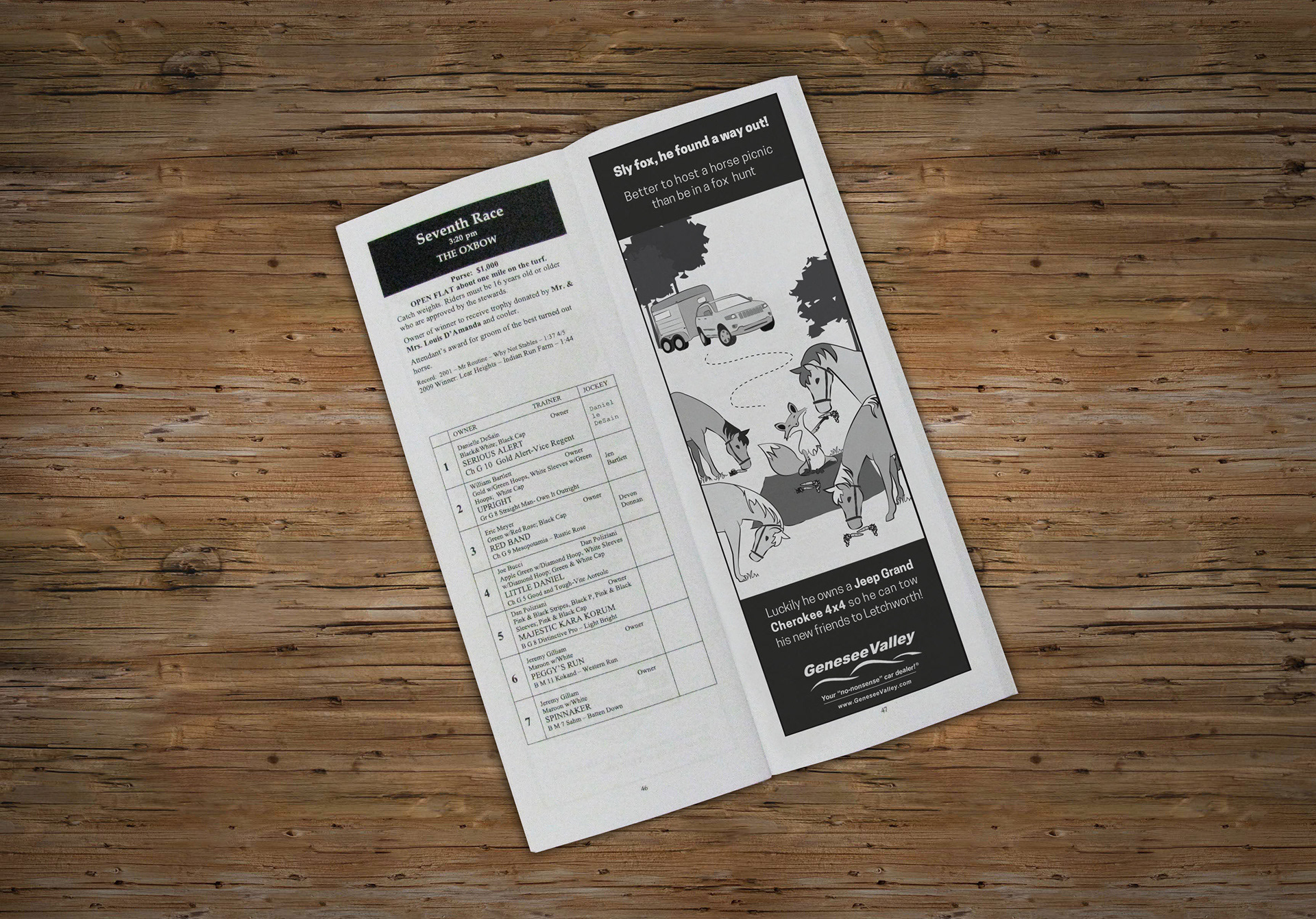 Genesee Valley Motors wanted to place an ad in the event booklet for the Annual Genesee Valley Hunt Races that were taking place in Geneseo, NY. The ad was required to be an illustration that had to include a car with a fox and horses, and had to be humorous.
The final ad was an illustration that combined humor with product placement.
Illustrator, InDesign
Client: Genesee Valley Motors